Product Description
The new RED is a lightweight, long (46 inches) driver with a smooth swing-through.
The head, with a W crown *1 effect, has a stronger impact as has a high initial velocity and large initial velocity area, allowing for an increased head speed. The new Speed Impact Shaft is more flexible but is rigid at the grip to provide even better acceleration.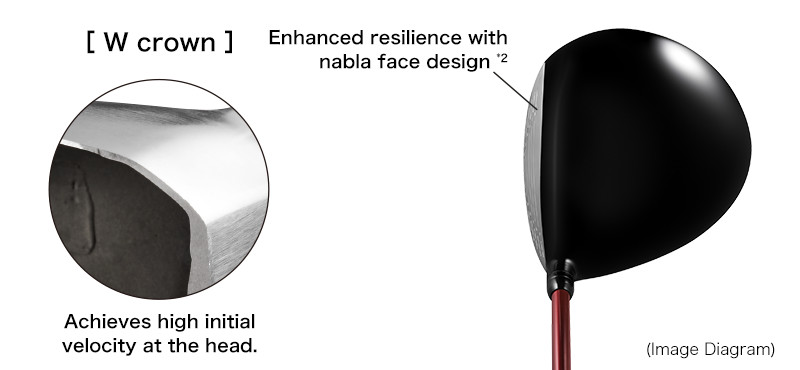 The lightest RED driver at only 267g. Increased head speed with easier swing-through. Greater impact on the ball creating a higher trajectory.
The new Speed Impact Shaft

Lightweight, 46 inches in length, challenges the strength criteria limit. (M-40, M-37)
Firmer grip with excellent acceleration.